MARK DOYLE – SOUND ENGINEER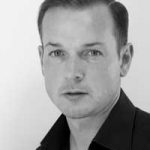 I always wanted to create my own music. But with no background in music production or music software I was a little anxious about taking the Ableton Beginners Course. I needn't have worried. Martin put me at ease from the moment we met on the opening day.
All of the classes were engaging, challenging, inspiring, inclusive, rewarding and fun. Outside of class Martin always had time for answering any questions I had. Martin and his colleague Vas are extremely knowledgeable, patient and helpful, I never thought I could have learnt so much in 15 weeks. The course has given me a new found confidence in my ability to create music
ROB SHIELS – Songwriter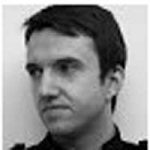 I have completed Martin's Beginner and Advanced courses in Ableton Live. As a songwriter and producer, I can absolutely recommend both courses.
Software-wise, I had used ProTools rewired with Reason for many years; since doing Martin's courses I have jettisoned both in favour of the more flexible and, frankly, more fun Live. Martin's Beginner course will give you a solid grounding in creating music with Live. It covers the program's core functions, essential music theory, sampling skills and more.
You'll finish the course fully able to create, arrange and mix your own music in Live. The Advanced course takes things to the next level. While the Beginner's course will make you entirely comfortable creating your own music, the Advanced course is all about turning you into a capital-P Producer.
Martin and Vas cover everything from classic studio production tricks to the latest Ableton-enabled apps, as well as going in-depth into mixing and mastering. I would wholeheartedly recommend both courses, particularly if you're looking to push your skills and pursue music on a professional level
GIULIANO A.L – Ibiza D.J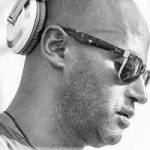 I completed the Advanced Ableton course in 2015. I have been DJ-ing full time for several years and in the last few years I have started to produce music. I decided to take the course as I wanted to learn more about producing and in particular producing with Ableton.
I went to an 'Open Day' with Martin and straight away I felt that this was the 'place to be' for all I needed. Martin has a unique way to teach and a talented method that helps you to bring out your creative side and not get caught only at the technical level. This for me works great. I signed for the 15 week course and with the teaching of Martin and Vas, the experience brought my skills to another level.During the course we really covered a lot.
From basic use of Ableton up to mastering, mixing and using Visuals Live, Ableton Push and more. We also covered a section on time management when produce a track, which has helped me a lot because majority of my work is "on the go" with short timelines. The extra benefit of this course is that many of learnt skills have become of great use to me in producing my own tracks and with my own edits for my DJ set and radio show.
would really recommend the Advanced course to anyone that is ready to improve their Ableton knowledge and have some fun along the way. I loved the class atmosphere with a mixed alumni from different backgrounds and that helped all of us to open to each other's point of view
CONOR OSSORY – Musician & Student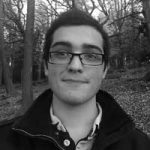 I signed up for Martin's Ableton weekend course as I have always wanted to learn how to use the software.
In just two days, Ableton Live, which once seemed overwhelming, was made approachable and straight-forward to use.
This was thanks to Martin's & Vas's focused, easy to understand teaching style, along with their clear explanations. I'd recommend the weekend course as an excellent way for anyone wanting to learn how to get started with Ableton.
LUCRETIA GNAGNI – Musician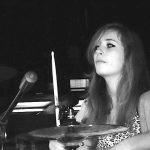 When I started the Ableton course, I've never took in to consideration the chance of using a computer to create music. I was just a musician that needed something new and wanted to work with music. I knew that I had to open my mind to loads of different styles by using different means to broaden my experience.
The lessons with Martin were full of fun and well structured. He is not just a great teacher, he actually cares about his students, helping them develop their creativity and encourages their emerging abilities. After completing the basic/intermediate level, I was already able to create music on my own, and this has been a launch pad for me to try new and exciting ways to become the best artist I can be.
Thanks to Martin's course, I found my way in the music world and I hope will be the first steps in brining me as far as possible in this industry. There is nothing better then turning my life-long passion into a real profession.
FERGAL DAVIS – Mastering Engineer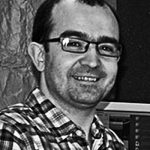 I work every day professionally with Pro-Tools and have recently decided lately that I would like to learn Ableton Live for both music composition and for use in a live performance context.
Martin Clancy sat with me for 2 hours and with his easy manner ant thorough understanding of the platform gave me a great understanding of the layout of Ableton Live and of the creative power it gives, especially using the Ableton "Push" controller which puts sequencing of beats and musical instruments directly at your fingertips instantly.
I left enthused about the creative possibilities and will definitely be asking Martin to set up more tutorials.
JERRY GRAHAM – Director Of Publicity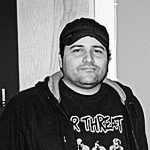 Martin Clancy has really opened my eyes to what is possible with Ableton. Focusing in on what I specifically wanted to know about the program he designed a tutorial for my needs.
His ability to break programming down to a rudimentary level and patience as an instructor helped me cut through manual speak.
STAN SOZE – Artist DJ/ Remixer Riga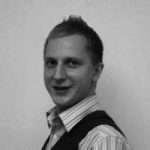 Martin is a brilliant tutor with an ability to demystify and explain complicated things in a way that's easy to understand and digest.
His ability to connect with students is superior, he was always available in and after class to answer any questions I had and significantly boosted my Ableton skills in a fairly short period of time.
ROME THOMAS – VP Sales & Artist Development A&M/Octone Records New York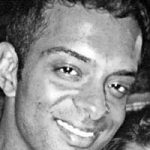 Martin Clancy and his team have provided me an excellent opportunity to dive into the world of Ableton Live. Via Skype and its share-screen technology, we have been able to close the gap between NYC and Dublin to go over Martin's course program.
The video conference calls are not only an opportunity to get a step-by-step understanding of Live 9's immense parameters, but also an opportunity to ask questions and get past the traditional challenges of learning a new application.
Martin has been able to curtail his lesson plans to my specific goals/strengths. As a student, I wanted to utilize my musical background in piano/percussion and limited experience in traditional recording and merge it with my day-to-day interests/experience working at a record label.Using Live, and Martin's program to create remixes, mash-ups and create my own original comps etc, it has re-connected me to my own ability to play/create/improvise. With my exploration still in its infancy, I feel more excited and confident about the potential future outcomes.
(A&M/Octone is a joint venture with Universal Music Group)
CHRIS NOLAN – Club DJ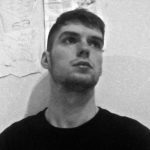 Martin is an outstanding teacher running a very informative course taught in a simple detailed and interesting way.No questions were left unsatisfactorily answered!A great relaxed atmosphere in the class, always enthusiastic and helpful.
Thanks to this course my production and live techniques have greatly improved thanks to the course.
CHRISTIAN HOMAN -Club DJ and Radio presenter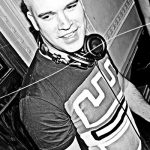 While presenting Twilight every week for RTE and also DJing regularly, I thought it about time to start getting edits together. Martin was recommended from industry experts in the Uk and further afield, and having spent time under his guidance, I can see why.
Martin tailored all the tutorials around what I had known from previous software and made the transition to Ableton Live seamless.
Highly recommended for anyone wanting to take the step from ideas to productions
PETER SLATER – Film & TV boom operator/sound recordist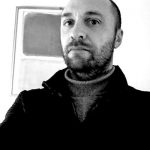 Martin recently introduced me to a new and exciting sound editing platform called Ableton. He designed a specific tutorial geared towards my requirements in audio editing.
His vast knowledge, attention to detail, patience and easy manner made this complex process a much less daunting task to understand and apply to my discipline.
AIDAN O'BRIEN – DJ & Remix Artist